while enjoying the windy weather at RHS Hyde Hall the other day, we took a look at their vegetable plot to see what is growing and what is not at this time of year. we are planning our own vegetable plot at Barons Court School, so we took the opportunity to gain some inspiration and ideas.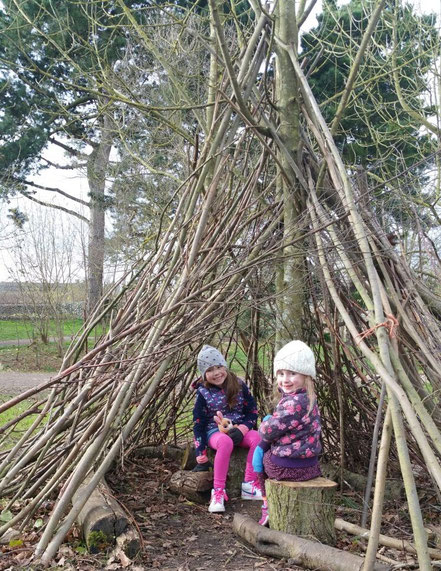 florence was extremely happy to discover strawberry 'Florence' and the girls spent some time in 'camp croud' near the all inclusive bug hotel, that looked very empty. not a bug in sight!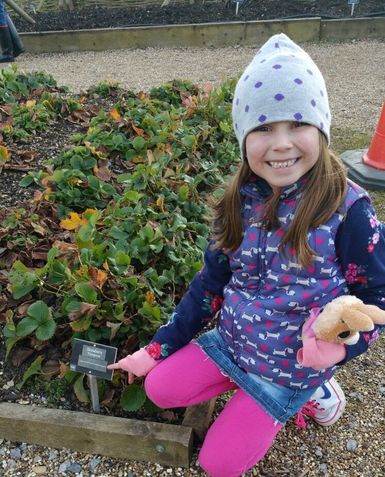 down in the vegetable garden we found some amazing looking leeks, garlic, spring onions and broad beans, which showed us that the mild temperatures are just right for planting our own broad beans. better get cracking. I am particularly pleased to see stones in the soil, so many experts advise that the soil should be stoneless and perfect in order to grow successfully, yet for most people the reality of achieving that is far away, especially in ares of hard clay soil where the stones help with drainage. 
---