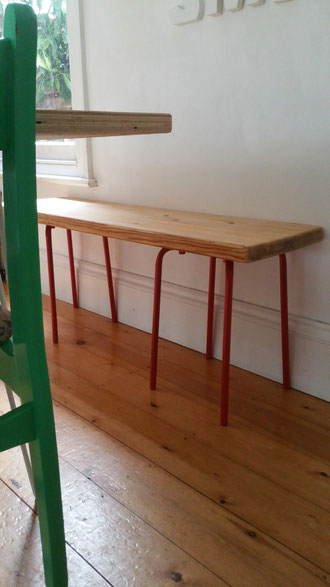 today was a productive one. among many other jobs we decided to create a new bench for our dinning room.
we took an old wooden table top that was just too good to waste, cut it in half, sanded it to restore the beautiful wood and added some legs.
we were toying with the idea of using hairpin legs to match the ones we used on our plywood table, but instead we opted to upcycle some old ikea stools that the children were playing with in the garden!
et voila, a cool new bench! the other half of the table will be used to make a new bench for the garden, so check back soon for the next installment!
---